How do you unwind at the end of the day? Zoning out vs. flow.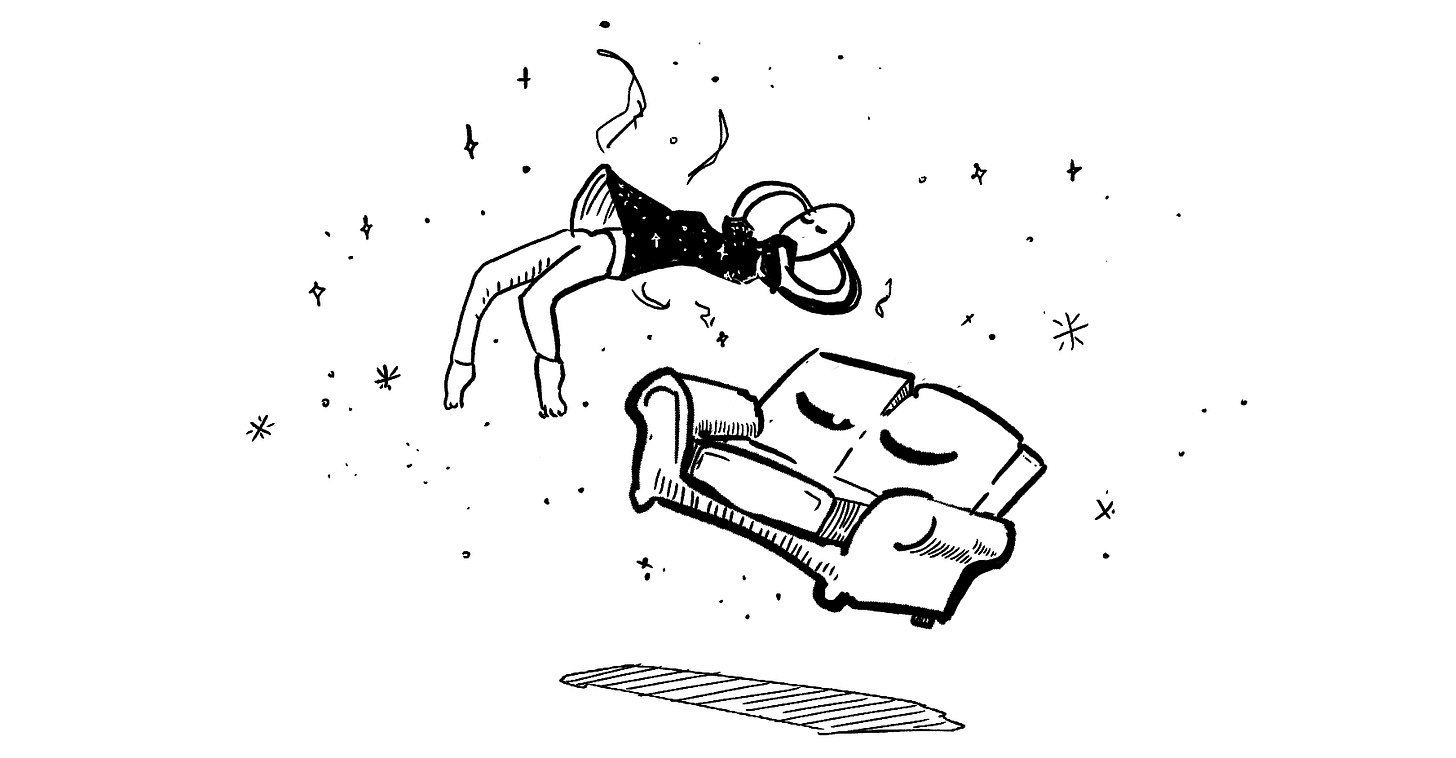 Whenever I reread (or relisten to) the book, Creative Calling by Chase Jarvis, a different concept sticks with me. As I went through it for the 4th time, Chase mentions that creativity is necessary, and using it is essential for our health; that part stuck out. So accurate for me currently and historically over the past two decades, going back to my early teens. When I'm not exercising my creativity, and all my ideas are backing up inside with no escape, I'm not my best self. It's like being hangry–you get restless, irritable, and grumpy. For lack of a catchy term, call it creative-hanger, or more lightheartedly, call it creative constipation.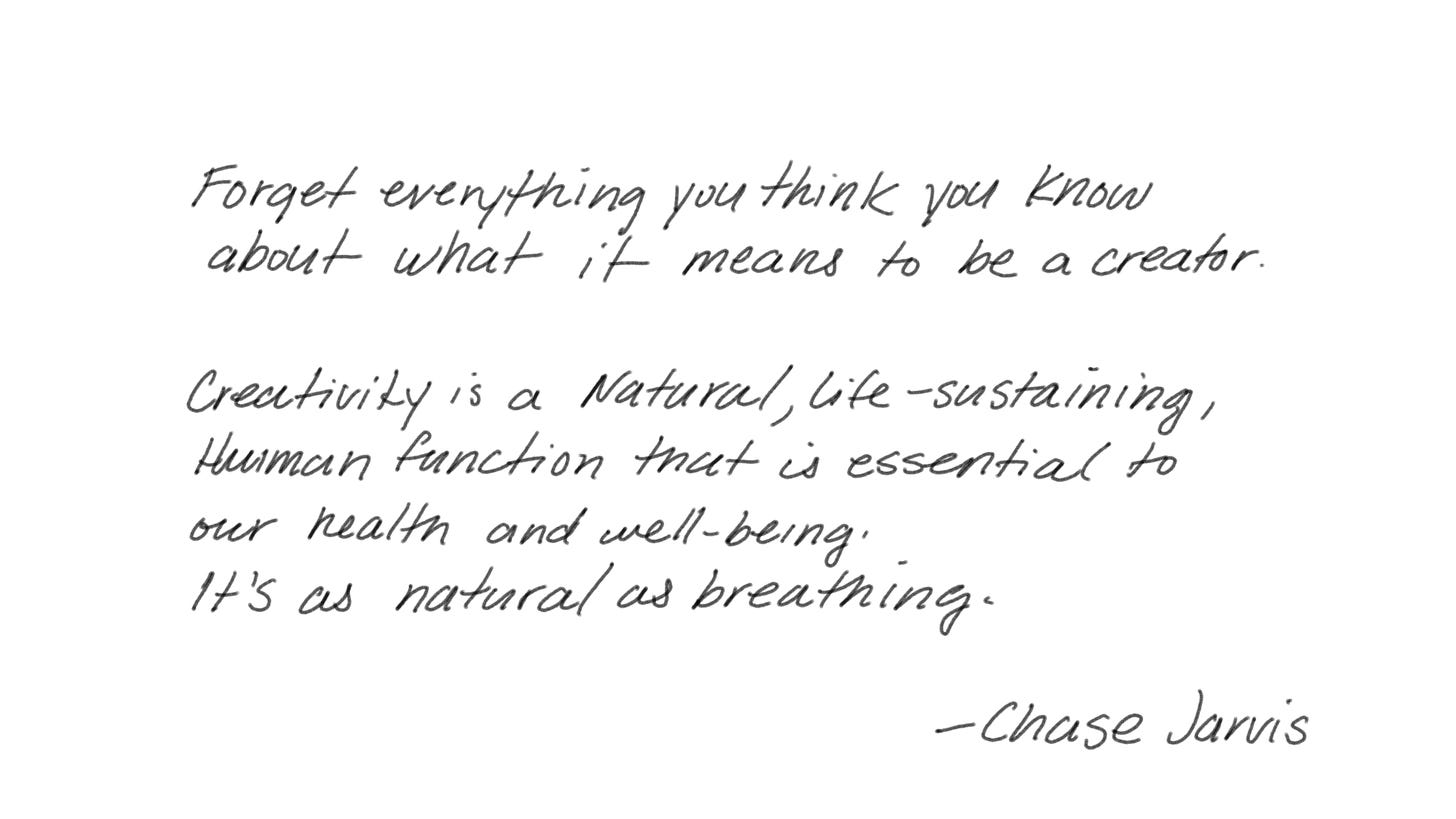 Are you like this too?
It took a while to realize this with my wife, and maybe this sounds like you, too. It wasn't that I didn't want to spend time watching TV as a couple, but sitting on the couch at the end of the day didn't always feel relaxing, it was stressful even. If I hadn't exercised my creativity that day, and especially if I hadn't made anything in a few days, I was always creatively hangry. I wanted to spend time on my laptop; I'd instead be drawing, I wanted to be in the garage making stuff, or just making something. Some people decompress and unwind by watching TV, others, often us creative people, unwind by creating something and getting lost in the flow. That's relaxing for us. 
If you have a partner who's frustrated by your desire to be on your computer/iPad/sketchbook instead of watching TV with them, you probably need to communicate that you decompress differently.
"Make something every day" is a personal mantra, not a brand or a slogan that I'm trying to sell to anyone. I put it on stickers and made it a desktop wallpaper; to remind myself how important being creative and trying new things is to my well being and growth. I have to make things every day. I have to have that time to explore all of my ideas and experiment. Sometimes it's enough to work on a creative project for someone else, like work-work (if you have a creative career). Nine out of ten times, though, I'm talking about your work. Once in a while, I find it enjoyable to unwind and relax by watching some TV or Movie. However, I prefer to enjoy (and view) consuming content as a different activity than decompressing or unwinding. Consumption of other people's creative work at the end of the day is never as relaxing as getting into the flow of my creative practice. Whether that's noodling on an instrument, I'm no good at, doodling in a sketchbook, or putting a dent in a larger creative project, making something for yourself is relaxing.