What's your lane?
If you are a creative person and the front-line isn't your lane, here are some thoughts on finding a way to help and generally, how to be a good ally.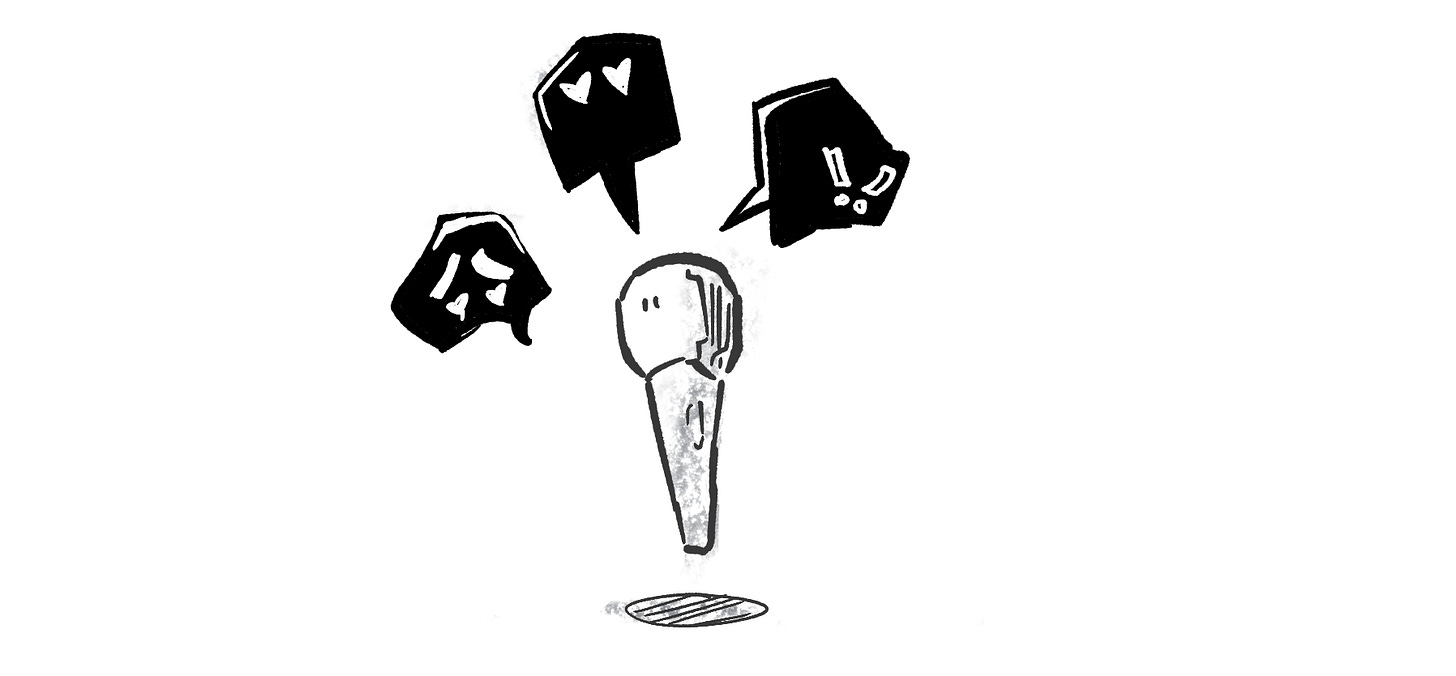 The concept of different lanes popped up on my feed this morning as I continued to educate myself and try to stay involved in the Black Lives Matter movement. Admittedly, I quickly jumped on the black-square posting without knowing what to do; intentions were good, and I wanted to show my support. Like many, I used the wrong hashtags at first and had to remove them; it's ok, we're still learning. While there's criticism of people jumping in because it's "trendy," don't feel too guilty, the overall vibe is positive. As always, I choose to be positive. Your black square is a good start, but now what? Take correction, take action, read the resources your sharing, and internalize them.  

Read this whole thing. Twice.
Correction & condemnation are not the same.
In this work of anti-racism, you will all mess up. And when you mess up, you will be corrected. Correction is not only a part of this work, it is this work. But you don't know how to take correction.
White folks, one of the reasons y'all are fumbling all over the place in showing up for Black lives in a way that is less about you and actually about us is that you're just winging it.
You're making it up as you go, as though there are no tools or resources available for you to do this work.
It's a slap in the face to see so many of the very people I've personally tried to bring into this work, do the very things they would know not to do had they actually invested in the work & committed to it.
But you're messing up so much because you're operating from the lens & conditioning of white supremacy that has influenced the way you do everything in the world. Including your internalized resistance to following and taking leadership from Black women.
Collectively, where have you seen it consistently & routinely properly modeled & reinforced through systems of power of how to follow, listen and pay Black womxn in way that is affirming of our Blackness... our humanity?
You have not.
Not in your socialization, your classrooms, neighborhoods, jobs, government...not anywhere.
But you've seen the opposite...silencing, ignoring and exploiting Black womxn and you've seen it reinforced through systems of power.
And even right now, you're reinforcing the patterns of oppression specifically w/ Black womxn.
Even though you're not trying to...yet the intent does not negate the impact.
You're used to doing the very thing you're doing now:: silencing, ignoring, speaking for or over, and exploiting us.
It's normal for you to overlook what we have to say as if it doesn't matter because for far too long it hasn't mattered to you.
Keep swiping to read it all before commenting.
Also do not ask me for more time and labor to clarify or explain any of this to you. Instead sign up for a class or program & get to work.
And tag someone you want to bring along with you in this work...especially the white influencers out here messing up too.
 If you're like me and aren't on the street protesting and feel a sense of guilt for it, that's ok, you can still do A LOT to help, and there are many different lanes–pointed out by @Lindss_tastic in her twitter post. Protesting has the attention now–that's good–and there are other ways that can make change happen. Activism can be anything from art activism or focusing on elections and local government or amplifying the voices who say it better than we can and saying it a lot longer. Or even, helping others with their lane. There are so many ways to continue to do more, to be better.
If you're a creator, with any kind of platform
If you're a creator, with any size of a following, how are you using it to elevate the conversation and amplify black voices, and pass the mic? Posting a black square one day is a great start. If you did that, you've made a decision to show your audience you care, and now it's time to show them what it means to care. Who can you collaborate with, let take over your account, or give space? What's your creative response to injustice? What is your lane?
At the same time, though, be mindful of what you're posting and when. 
"An ally could practice what they preach by being intentional about whose words they share. Are they just sharing whatever they find? Or are they seeking Black voices in the movement to amplify and uplift?"—activist Uzo Ngwu
Amplify those who are about that daily life
Today's
#Blackouttuesday
black squares send a message of solidarity. I wanted to show mine by sharing Tyler Merritt's powerful video as his voice, his words are so...well just watch.
See this on The Tyler Merritt YouTube channel at bit.ly/beforeyoucall
#tylermerrittproject
#tylermerrit
Filmmaker Phillip Bloom shares Tyler Merritt's video on his IG account as an example of how you can use your platform to amplify
So while being on the streets might not be your lane, we can still do so much. You can get involved with your local activism groups. Lend your programming or artistic skills to the groups who need it. Make art. Share art. Think long term. Think about your local government. Think about your friends and family. Your support doesn't need to be on social media; in fact, it needs to be in your home, in conversations with your peers, and in your conversations with family–especially if you have family members who are taking things lightly or are simply wrong. 
Our system is slow, and like any organization, is made up of individuals. Like many people, these individuals have the motivation and energy to jump on a trendy diet one day, but slip back into old habits and give up on their goals in a month. We need to be that long term reminder and momentum that keeps the system and all the individuals that make up our system, energized, reminded, and accountable. There are no cheat days for equality. 
I'm an artist, a creative, a data enthusiast. I've been working on elevating diversity in the creator community for a long time, but not hard enough. I can do better; we all need to do better. Here is one place where I'm educating myself–with data.
https://www.joincampaignzero.org/#vision
Feeling miserable or guilty? 
Good, lean into it. 
"Lean into that," I said. "That's the appropriate response." Miserable is exactly how the white people who want to help should be feeling right now, and then they should sit with that misery until something breaks in their brain, the narrative changes in their psyche, and the legacy of emotional paralysis lifts entirely. I don't mean self-serving sadness or performative tears, but rather a bone-deep sense of agony and grief that forces the humanization of black people. We can't matter unless we are seen as human beings first."
https://www.theatlantic.com/ideas/archive/2020/06/damage-white-onlookers-inflict/612583/